A Look at What Displays Stood Out at CES® 2022
You are here
CES® is the most influential tech event in the world where the biggest names in technology showcase their innovations. A large number of the new products include displays, some of them using the newest and latest display technologies. Here are some that caught our eye:
Mini LEDs
Display technology is still heavily focused on TFT LCD and AMOLED technology; a new player emerged this year. Mini LED technology showed up in both consumer television applications as well as industrial and automotive. Both TFT LCDs with a traditional backlight and AMOLED displays cover most graphic display use-cases. Still, Mini-LED aims to bridge TFT and AMOLED advantages by improving contrast similar to AMOLED while holding up to lifetime concerns many who use TFTs look for.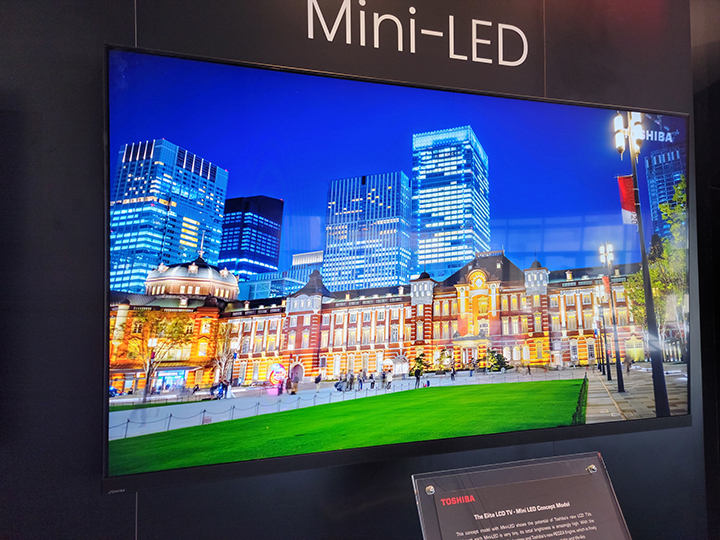 Dual Cell Technology
TFT LCD panel makers and integrators have sought to compete with AMOLED technology's brilliance and unmeasurably high contrast. Some have utilized dynamic backlighting to increase contrast rather than having a uniform backlight on and relying on the TFT itself to control true black and dark colors. The limitation to dynamic backlighting is it the backlight sections are still larger and can't control individual pixel brightness. Dual Cell technology can control brightness with an optical cell that tackles the brightness control at an individual pixel level, allowing TFTs to rival AMOLED and Mini LED displays.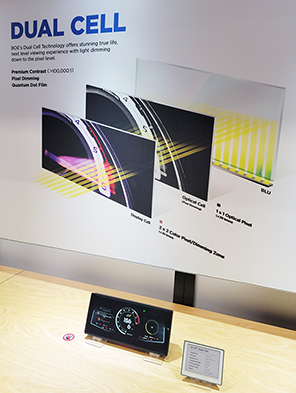 AMOLEDs
Flexible displays still seem to be a novelty driven by smartphone makers. It is interesting to look at, and its idea is excellent, but it still has many design challenges in terms of reliability. In addition, automotive manufacturers have long-sought out displays with higher resolution and brilliance, but AMOLED has been out of reach for them due to lifetime and burn-in concerns. Finally, display manufacturers have addressed that need with higher-quality AMOLED displays that out-perform consumer-grade offerings. However, due to the high cost of Automotive AMOLED, you will only see this in higher-end automotive designs for the time being.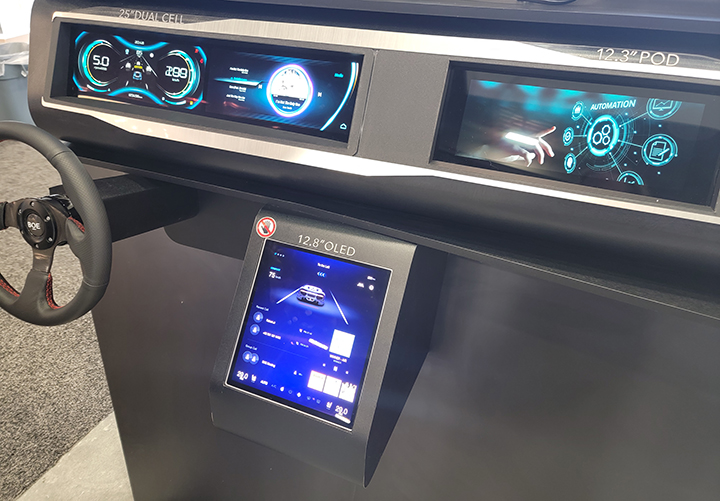 A few interesting products:
Wi-Charge
Home IoT that is typically powered via batteries has limited capabilities, especially regarding integrating displays.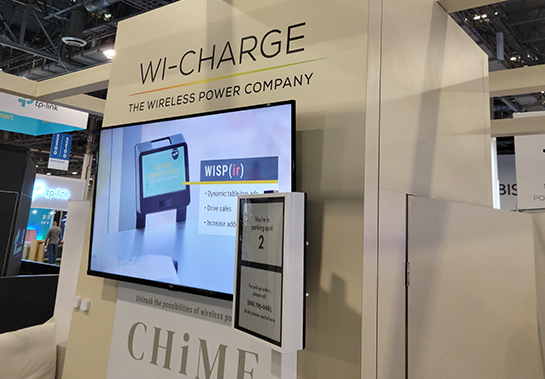 Hinsese Laser TVs
https://www.hisense-usa.com/tv-and-audio/laser-tv
Hinsese showcased their laser tv lineup, seemingly mixing the quality of AMOLED and LED TVs and the portability and form-factor of projectors.
Owlet Baby Care
Owlet featured smart wearables for both expecting mothers and newborns that monitored the health vitals.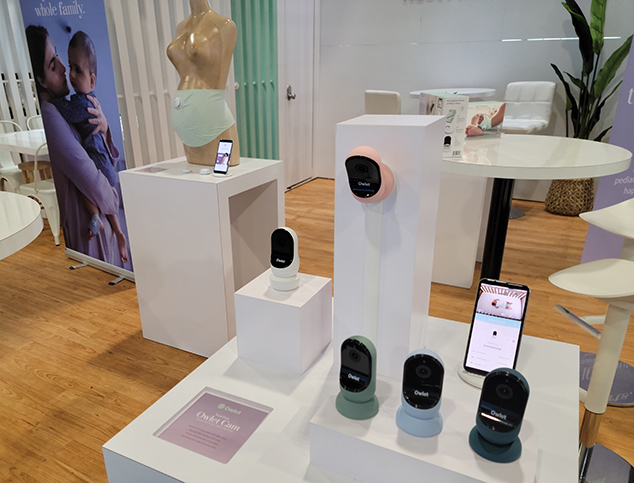 If you have a project that is considering taking advantage of any display technology, US Micro Products can provide a solution designed for your application. Send us an email at sales@usmicroproducts.com.
US Micro on Twitter
Follow Us on Social Media
Contact Us
North America HQ
6207 Bee Caves Rd., Ste 330
Austin, TX 78746
Tel: (512) 385 9000
Fax: (512) 385 9002